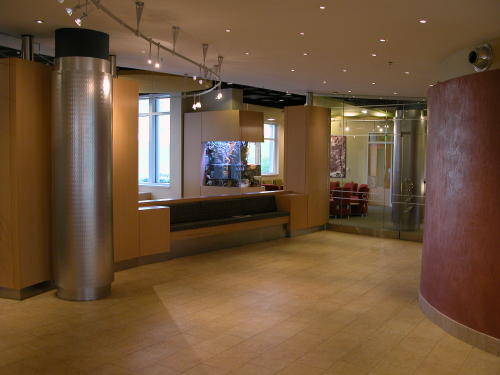 Private Home
This turtle and fish habitat stands between the dining
room and the foyer and is visible from all sides.
freestanding or
walk around
Freestanding or Walk-Around aquariums are an excellent choice for most homes and businesses.
This style of tank is often used as a room divider, providing an artistic alternative to a wall. Aquariums can be put into waiting rooms, entryways, lobbies or any room where you would like to "break-up" the space. The cabinetry can be painted, stained, or faux-finished to complement any design.
Just Add Water only uses acrylic aquariums, the kind used in all museums and public aquariums, offering the most aesthetically pleasing views as well as the most design shapes available.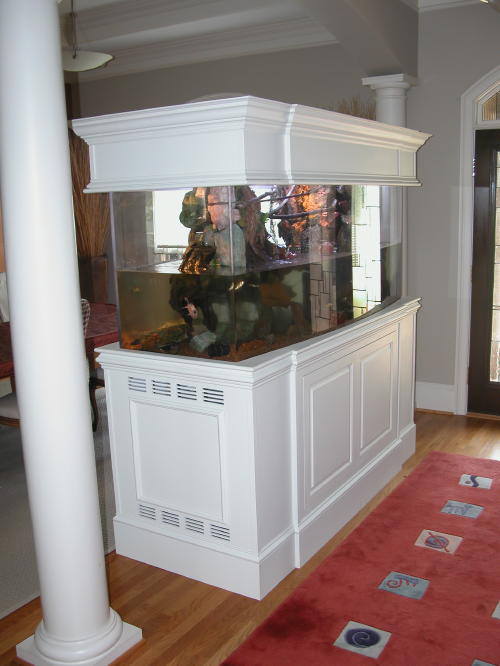 View from Foyer side